This week was more on Genre studies and introduced themes into the equation as well as discussing cliches, the general "rules" around comedy, thriller, horror, etc.
We also worked on movie posters, designing posters for our upcoming short movie and other projects.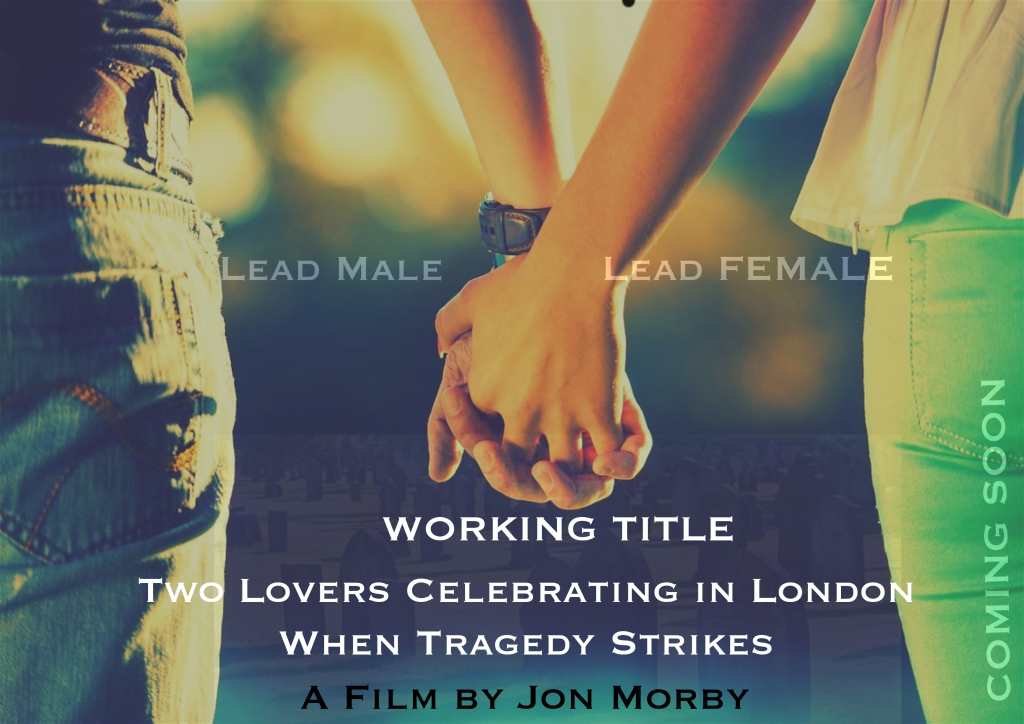 The practical exercise on Thursday seemed to be a bit chaotic and unplanned – Made worse by only half the class having actually turned up 🙁
We were told to think of sci-fi story ideas over lunch, come back and pitch them and the winning one would then be chosen (which then meant we had 5-10 minutes to come up with a script), and the crew were chosen by Zulf using the age-old "spin the bottle" trick. (Talk about cliche's 🙂 )
The brief was to use "unique" applications of light and colour and to make full use of the gels and lighting kit.
Arabella was selected as Director, Asaturs got Cinematography, Josh on camera, and as the writer, I was told to sit back and let the Director get on with things (this was difficult!) without interfering but to answer questions on my "vision" if asked.
I quickly defined how I thought the "transport" sequence should work, which everyone bought into, and then I sat back (in my "trailer") and observed – until asked to help with one of the sub roles (be it sound, lights, etc) – and of course started to get into character. It was my intention to channel Doc Brown (Christopher Lloyd) from Back To The Future. You can judge how well that worked (or didn't) when you watch the clip!
As we were a total of 5 for the afternoon and we needed 2 in front of the camera, one operating the camera, and one directing we found that we had to double up on most roles. Due to technical difficulties with the sound equipment (and the distinct lack of a boom operator), Arabella made the decision to shoot just using the on-camera microphones.
The whole shoot was pretty shambolic to start with, although after a patchy start Arabella quickly gained confidence and started to take charge. The shoot would have gone better had the Director spent 10 minutes planning, drawing up a scene and shot list to communicate to the crew, however after some confusion things started to happen and we managed to shoot the (roughly) nine scenes within the allotted 2-hour window (just).
I have edited a rough cut together. This is definitely not our best work, but it stands as a record of what happened in the afternoon.
Transporter Accident (Short)
Bloopers and Outtakes