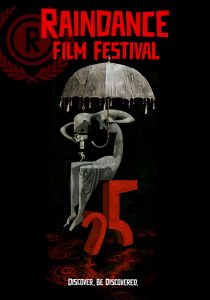 October is upon us, and the 25th annual Raindance Film Festival has come to an end. They say you never forget your first festival, and this will be no exception. Well presented at the newly refurbished Vue cinema on Leicester Square, RDFF was an amazing experience with over 200 films being celebrated (long and short). Numerous industry forums, amazing networking events and more.
Highlights of the Festival included Oh Lucy! (a Japanese / American drama) which opened the Festival and Michael Berry's Musical – Stuck – a story about 6 people who are forced together when their subway train is which closed the Festival – both were great fun!
My personal favourites included
Documentary Features Bluefin
and RiverBlue
which were both eco-documentaries, as well as Calamity – a French short film which touches on Transgender issues, as well as the main stream features – Black Butterfly (based on Papillon Noir) starring Antonio Banderas as a struggling screen writer / author who has lost his muse and of course Ate de Jong's "Love is Thicker Than Water" which shows what can be done with a limited ($150k) budget and a 2 week shoot – when you know what you're doing. One of the entrants spent $200k to produce a 12 minute short … and whilst it had some mainstream actors, I felt that whilst beautifully shot, it could have really been completed for 1-2% of the actual budget.
The opening night after party at Cafe de Paris was an absolute blast with over 500 film makers descending and enjoying the party – with "Guilty Pleasures" on stage for the entire evening dancing and showing off their amazing figures (pictures below).