September 20th, Jack again came on board with Gregg's finest, suggesting that it was a nice day for a sail … to be honest, he had me at "hello" and I was raring to go (I'm not yet comfortable taking Pamela C out on my own, although getting closer and closer to feeling comfortable) and anyone offering to come and catch lines is more than welcome!
We went out into the bay with a plan of dropping anchor and having a cup of tea. Jack, leading me astray as always, suggested a trip to Lulworth Cove as a bit of a shakedown. I don't know if he's been reading my blog or not, but Lulworth Cove was literally the first place I wanted to go once I had the sails on the boat! So, with just the headsail and still no boom, at 3:30 pm, we set sail for Lulworth Cove.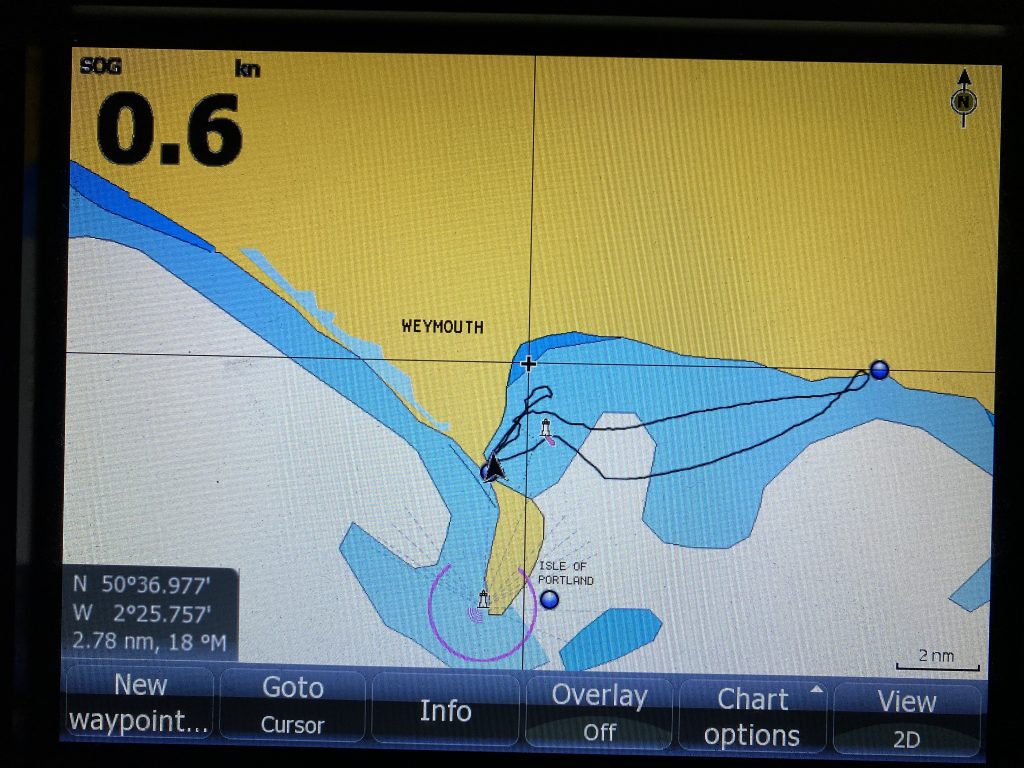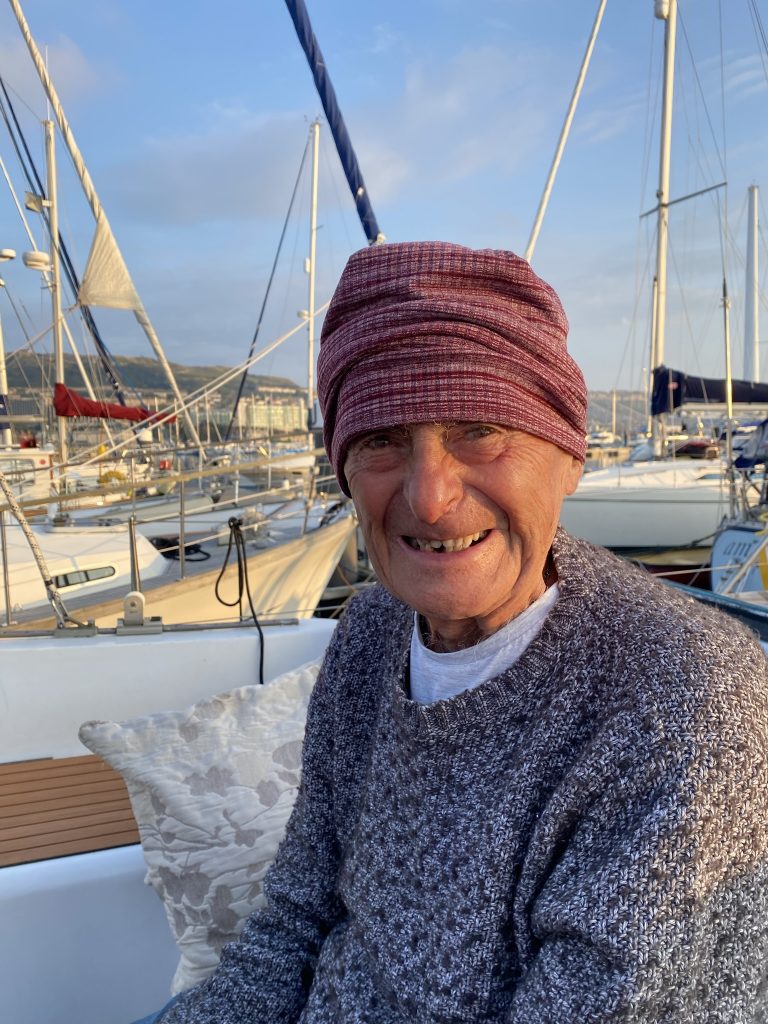 We were on a starboard tack all the way there, wind in the sails and the sun on our backs. It was heavenly!
Arriving at Lulworth Cove just before 5:30 pm we decided to go around the corner to Mupe Bay where we found ourselves along with 2 other boats all getting ready to drop the hook. I looked at my watch and realised that it was going to be getting dark soon (7:30 pm) and if we didn't head back fairly soon we would find ourselves returning in darkness. We turned and put the jib out again, but the wind had decided to pack up for the day, so we ended up motor sailing back at 6 knots, getting back to the outer breakwater at 7:30 pm and were tied up just before 8 pm (so in the dark). Warren and Bill (neighbours in the marina) very kindly turned on their deck lights so we could see where we were heading back to on J Pontoon, and they were there to catch lines and help us tie up, and then have a beer to celebrate our first proper sail out on Pamela C.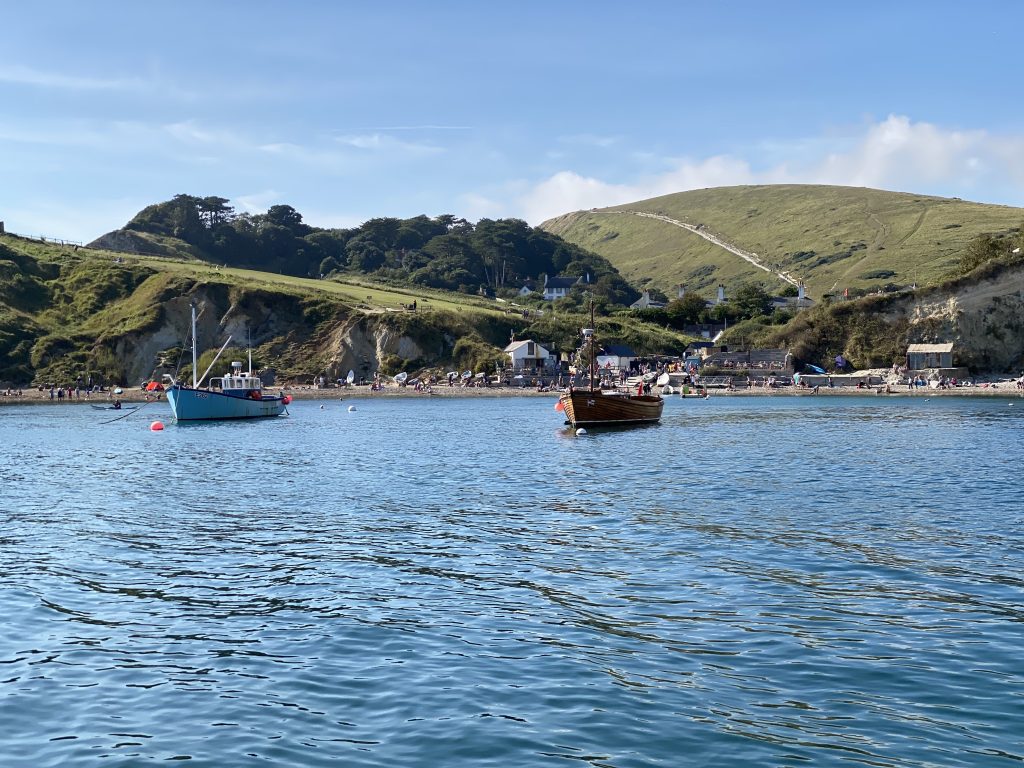 Auto Helm
Yesterday the autohelm worked wonders, held a steady course with no issues. Today, it kept wandering, 30 odd degrees before I gave up and turned it off. Eventually, it settled down and was happy steering a course, but I need to get to the bottom of why it was randomly veering off course.
The Sunset
The sunset on the way home was divine, the camera seriously didn't do the view justice, so many shades of colours