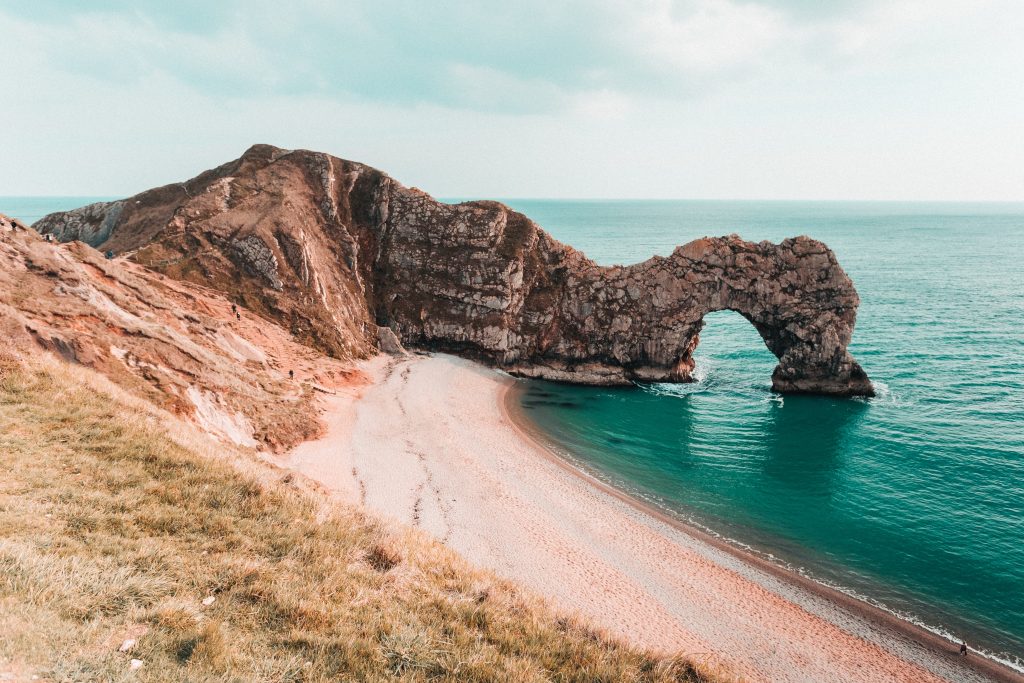 Sailing along the Jurassic Coast is, to be honest, something I have started to take a little bit for granted. It is a beautiful location, and I could never tire of the awesome views and breathtaking scenery. However, it is something I've started to just take it in my stride as I meander backwards and forwards between Portland and Portsmouth.
I recently talked to a Patreon subscriber and suggested they join me for a few days in April or May as we might consider doing a Cornish pub crawl (what could possibly go wrong!), and it was at that stage that an advert popped up on Facebook with almost the exact same itinerary as we had been discussing! (They don't listen to your conversations, honest!)
The advert was for Saga (yes, I am that old!) and the thing that made us both almost choke was the price!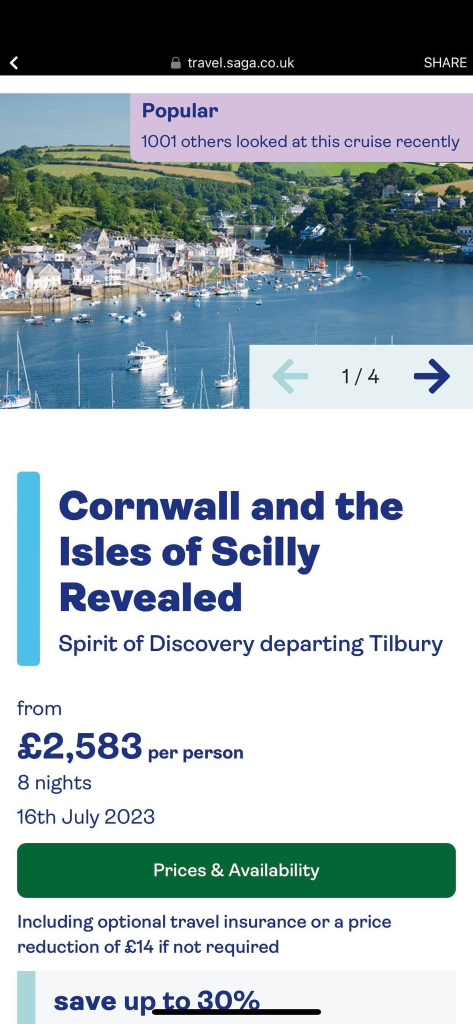 This was very similar to the itinerary we had discussed, 8-10 nights, down to the Scilly Isle and back, stopping off at some spots of natural beauty on the way (and a few Cornish pubs). All of this for the cost of his monthly Patreon subscription (and a few beers/etc, en route). This just goes to show what great value Patreon subscriptions can be 🙂

If you haven't yet thought about supporting the channel, then perhaps you should. You can live vicariously through reports of our misdeeds as we navigate the highs and lows of boat ownership, and the more income the channel generates, the more time I can dedicate to creating content – which increases the value even more!
Admittedly the past 12 months have been a little scant content-wise, what with most days feeling like Ground Hog Day in the marina .. I am hoping that this will change as 2023 starts to unfold – and you can be at the tip of the spear as the adventures really start to begin!
Margaret Morby (Gold Patron)
Steve Taylor
Bev Freed
Robin and Marja Crowther
Sam Wright
Martin and Gillian Heath
John Bointon
JFDI International
Jack Case
David Clarke-Williams
Joanne Thompson
Chris & Colin Turnbull